As a trusted provider, we have had the privilege of collaborating with numerous exceptional organizations across Australia, New Zealand, and worldwide.

From conferences to team building days, team meetings to workshops, in parks, boardrooms, warehouses , kitchens and  conferences we catered to diverse needs.

Regardless of sector or size, we have delivered outstanding wellness experiences to start-ups, blue chip corporations, and everything in between.

Our glowing client reviews speak volumes about the positive impact we have made on well-being and productivity.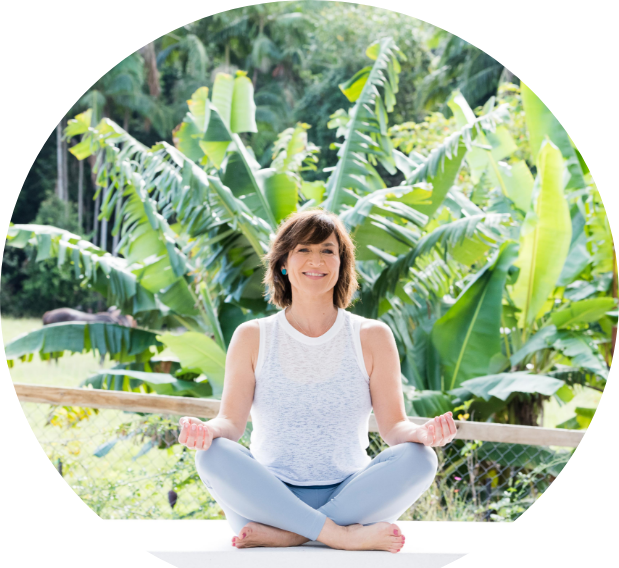 "Debby was a wonderful instructor and her session was the best way for us to start our workday. Highly recommend a session with Debby!"
Jess Nicol
Business Analyst

"Thankyou for our first session …that was fantastic!! And just what we all needed.
Looking forward to the next session …."
Safety & Wellbeing Adviser, Bolton Clarke

"CYA facilitated a stretch and energiser session at a recent JLL client breakfast presentation. We had some great feedback and you could feel a definite energy shift in the room! Thanks..Recommended!"

HR, JLL

"Thank you so much for your classes last week, it's so lovely to see you online as always and our teams really enjoyed them – especially starting the mornings with a meditation"
"The session was so wonderful..We all felt so much better afterwards. It was exactly what we needed after the announcement of lockdown. I just wanted to say thank you so much,we can't wait for the next session"

HR Business Partner

"I highly recommend Corporate Yoga Australia. Always so great to work with, Debby has tailored sessions based on what I have asked for, nothing is too much hassle. The sessions she has done for our Company have been engaging and exactly what we wanted. The 20 min stretch at your desk was great, the perfect session for our business employees who are short on time but care about their health. Highly recommend 🙂"
People & Talent Coordinator, Class


"We have really enjoyed having you deliver the meditation and yoga sessions over the last couple of months. I know there are a lot of people who have found them really valuable, including myself. Thank you so much for giving us such relaxing, informative and calm sessions with a great explanation of movements and always offering options for people who may want to extend or restrict themselves."
Nathalie Leach
HR Team Coordinator
Employee Relations and Wellbeing


"Debby is a fantastic yoga instructor and presenter. Debby has been delivering inclusive and engaging webinars and videos for our virtual wellness programs and each one has been of a very high standard.
Would recommend Debby to anyone, she is amazing to work with.  :)"

MS Queenland

"Debby and her team were prompt to set-up and organise the  logistics of my team's e-yoga sessions. The lessons themselves were well-structured, appropriate in addressing current social distancing challenges, and ensured a connected and interactive experience for all. Fantastic communication, great team, and professionally conducted classes. Thanks" 

Accenture

"I could not recommend Corporate Yoga Australia any higher. All employees who participated in the session requested to have another one and said that they loved it so much!  So thank you ..we will definitely be doing another session shortly!"
HR, BSN Medical

"Thank You so much for the lovely yoga sessions. I have really enjoyed them."
Andrew
Category Manager Woolworths
"As this week was meant to be our last session (5 weeks went so quickly) and our team have been thoroughly enjoying the weekly sessions, we were wondering if we could extend for a further 5 weeks."
PA Director of Property. Woolworths

 " I can't recommend Debby and Corporate Yoga Australia more.  Debby was both professional in her delivery but warm and open/friendly enough to make even those of our team who aren't exercise/mental health and wellness inclined at all feel comfortable enough to join in.  The content was very well matched and Debby was able to flex well, picking up on queues from the team within the session to make sure the content clicked with most members.  A huge thank you Debby for the wonderful session!  We look forward to working with you in future"

Origin Energy

"Debby and her cohort of Yoga teachers have taught many Stantec employees across Australia & New Zealand. The reviews from our staff are fantastic and dealing with Debby is always a pleasure. Even though it's called Corporate Yoga Australia, Debby has helped me roll out classes across 6+ offices in New Zealand. I would highly recommend Corporate Yoga Australia for all your Corporate Yoga needs :)"
Stantec


"We had a fantastic experience with Debby coming to our workplace for a lunchtime yoga session. She was very professional, and at the same time warm and engaging, and her yoga session left us feeling renewed for the afternoon. The feedback from everyone who attended was very positive and we hope to have her back again soon!"

Degroots Lawyers


"Our quick 15 minute revitalising yoga session was a huge hit with our clients for something different to do to break up their day. Fun, relaxing and a great option to keep a conference group invigorated and awake for the rest of their day…professional, friendly, fun and an absolute pleasure to deal with. Thank You!"
Emporium Hotel
""Debby has been providing yoga classes at Goodstart for over a year now. She tailors every class to the level of attendees and provides individual variations on poses so everyone is able to work at their level. She is always warm and professional and the sessions are the highlight of my week 🙂"
Goodstart Early Learning

"Everybody just loved you, thank you."
Clayfield College


"This was an amazing experience for our employees, with professional and approachable teachers who gave relevant information in a clear and simple way. I would definitely engage this company again."
Care Connect

"Thank you for coming in last week. All the attendees had nothing but positive feedback for you and the session."
King and Wood Mallesons

"These sessions were excellent. Debbie is very knowledgeable and made us feel comfortable whatever our level. I always left feeling better – physically and emotionally. I have recommended these sessions to other BCEO staff.
Loved the sessions…Participating in these sessions energised me for the afternoon. Well worth attending. Thank you for the opportunity. I really hope they continue to be a regular thing next year.'"
Brisbane Catholic Education

"I can't recommend Debby and Corporate Yoga Australia more. Debby was both professional in her delivery but warm and open/friendly enough to make even those of our team who aren't exercise/mental health and wellness centre inclined at all feel comfortable enough to join in. The content was very well matched and Debby was able to flex well, picking up on queues from the team within the session to make sure the content clicked. A huge thank you Debby for the wonderful session! We look forward to working with you in the future'"
HR, Origin

"Debby ran a 1 hour session for our P&C team recently and with almost 70 people on the virtual call, Debby impressed all with her ability to engage, get people moving, relaxed and present. Debby's calm but knowledgeable approach was well received by all and many went back into their day feeling reflective and relaxed. We have used Debby before, and we will most certainly use Debby's wonderful skills again."
Zoe, Employee Experience Manager Bolton Clarke

"The teacher was absolutely wonderful in every session. She explained everything very well, she gave alternative options so that every fitness and flexibility level could enjoy the class and be safe. She definitely made me fall in love with yoga and want to commit to it as part of my daily routine. Her soothing voice was beautiful to listen to for the mindfulness class. She is extremely knowledgeable and friendly."
Workcover Qld

"Just wanted to send you a quick email and let you know how much I enjoyed your session this morning. Lots of happy conference attendees! Looking forward to tomorrow's too."
Publications & Digital Manager Optometry Australia


"I just wanted to come back to you and on behalf of the Reload team say a huge thankyou !!
Your session fell right in the middle of what was an incredibly charged week with several big project deadlines falling all at once and the comments I received were really positive (the others are all keen to follow the replay). I am sure the guys will be taking a lot of the techniques away and back to their desk.
Thank you for taking the time to share your knowledge with us. "
Reload Media

"So grateful to Corporate Yoga & Wellness for providing free weekly wellness sessions to our volunteers at Friends of the Koala. I just love how accessible the sessions are, anyone can join and you don't need any previous experience. It's such a great way to check in, take a break and practise some self-care during your work day."
Silva Everes, Friends of The Koala

"Debby joined us for 4 weeks of lunch-time yoga as part of our wellbeing program. Her sessions were very engaging and catered for all levels of ability. She was warm, professional and a wonderful communicator. We received great feedback from the participants and look forward to welcoming her back again next year."
Publications & Digital Manager Optometry Australia


"I highly recommend Corporate Yoga & Wellness. The teacher is super reliable, prepared, on time and always brings a positive outlook and smile.
For those who aren't experts in yoga, the teacher offers modification poses – this is a no judgement space.
I have had breathing issues when I first started and the improvement I've made, words can't express."
Student – Workcover Queensland
Join the Corporate and Yoga Wellness Community
Receive FREE monthly meditations, stretches, current information & discounts