Workplace Wellness Classes
Workplace Wellbeing sessions offer something for everyBODY. They are great for small spaces and limited time, with no equipment or change of clothes required. Tailored to help engage all employees, even those who would never attend a yoga class! 
The sessions include a range of skills to help build resilience, reduce stress in the body & mind and help to remain calm and focussed for the day ahead.

All of our workplace sessions are accompanied with the opportunity to access online information to keep learning even after the onsite class.

Wellness at Your Workplace
Practices that provide exceptional benefits including the reduction of stress and anxiety, improved sleep, positivity, resilience, creativity and focus.
One-off or regular sessions to help to create mental calm, physical ease and connection among teams with valuable skills for everybody! 
Our signature sessions – loved by everyBODY. We craft sessions specific to a range of outcomes ranging from easing tension in the physical body to lifting energy levels, releasing tight shoulders to reducing stress.
Integrating movements, meditation, mindfulness, chair yoga, desk stretches and breathwork.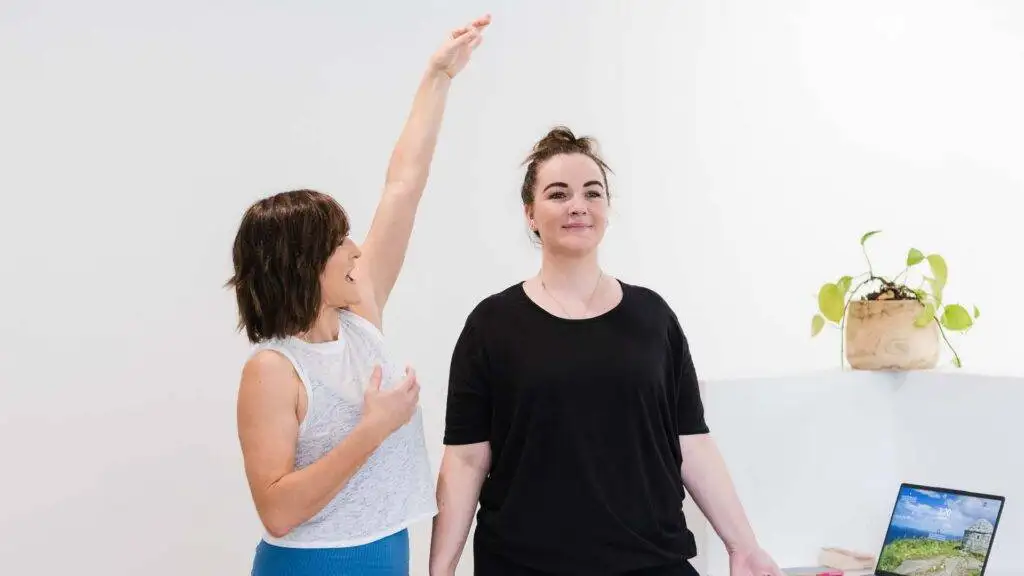 The perfect stress-management tool box for when life gets busy.
Recognise stress whilst improving your mindset with simple strategies to promote calm & clarity with movement, mindfulness, guided meditation & simple breathwork practices.
Healthy Posture and Spine
Alleviate back pain, headaches, stress & neck tension whilst developing proper alignment. Release muscular tensions associated with sitting for long hours with simple movements, stretches & postural awareness.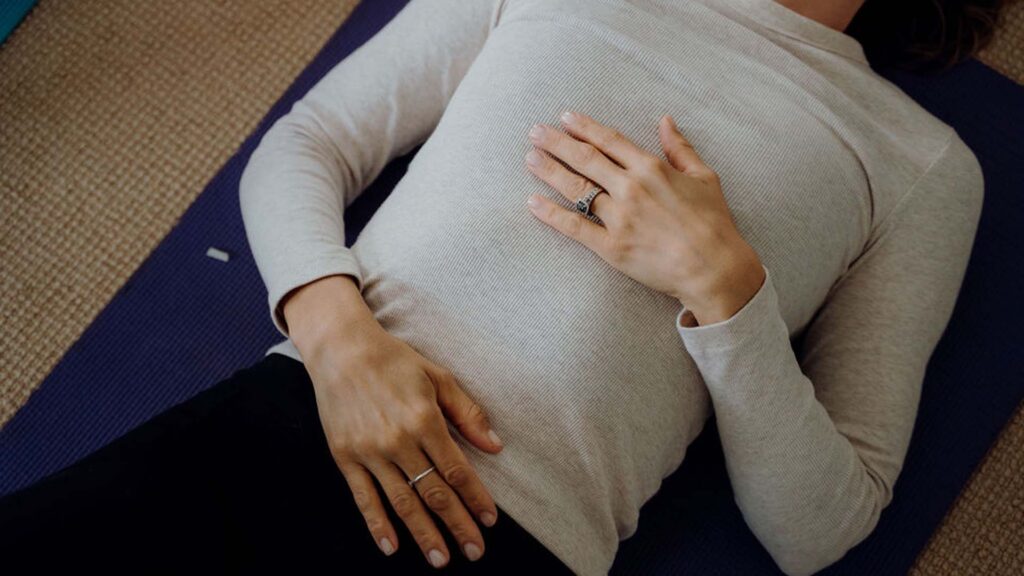 Building relaxation time into your life will help you to keep your stress levels down and look after your overall well-being.
Be guided through a series of stretches, breathing techniques and a guided relaxation to help you rest & restore the body and mind.
Stretch & Release Tight Muscles
Stretches & movements for specific body parts to help release tension associated with sitting for long periods of time.
Focus on specific areas – hips, lower back, wrists & forearms, neck, shoulders.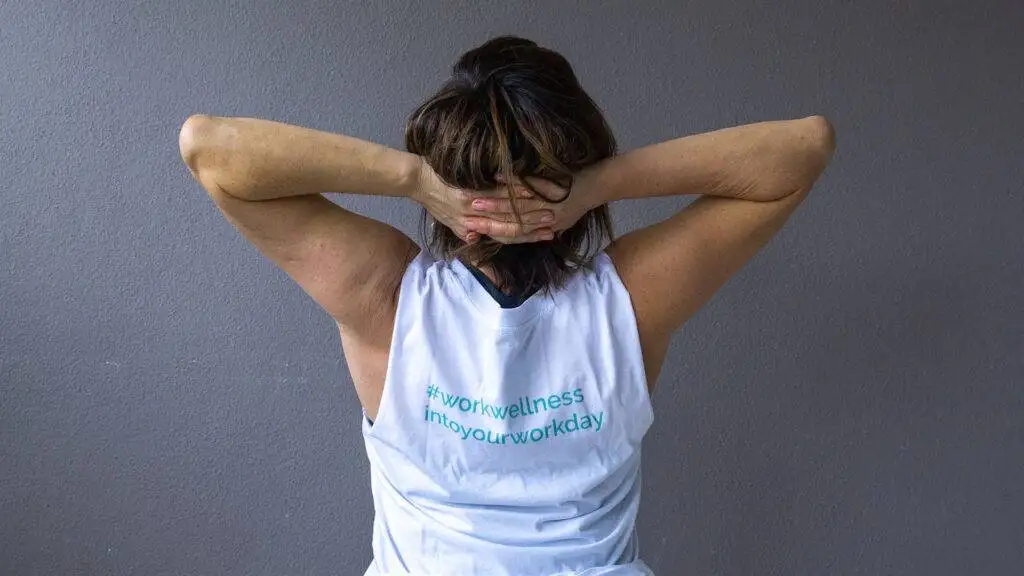 Wellbeing for Warehouse Workers
Simple & engaging techniques that focus on stretching tight muscles & preventing injury to combat repetitive strain, lifting, carrying & standing for prolonged periods.
Join us for some stretches, movement & meditations for increased energy, focus & physical mobility, and help to reduce strain and tension in the body & mind.