Online Yoga, Meditation & Wellness Sessions
Online classes that are live streamed or pre-recorded.
We offer sessions that are inclusive and engaging for everybody with livestream yoga, meditation, mindfulness, workplace wellbeing sessions and lunch & learn sessions covering a range of topics including sleep, stress, nutrition and posture.
Online Yoga, Meditation & Mindfulness Courses
Movements, Stretches & Meditations to implement anytime during your day.
Our subscription programme is a great way to access weekly meditations, yoga practices – livestream and pre-recorded, short mobility practices, mindfulness practices, breathwork, guided relaxations and lunch and learn sessions. Perfect to engage all employees – even those not tempted by a yoga class!
Engage all employees and offer a well rounded solution  with our online health and wellbeing hub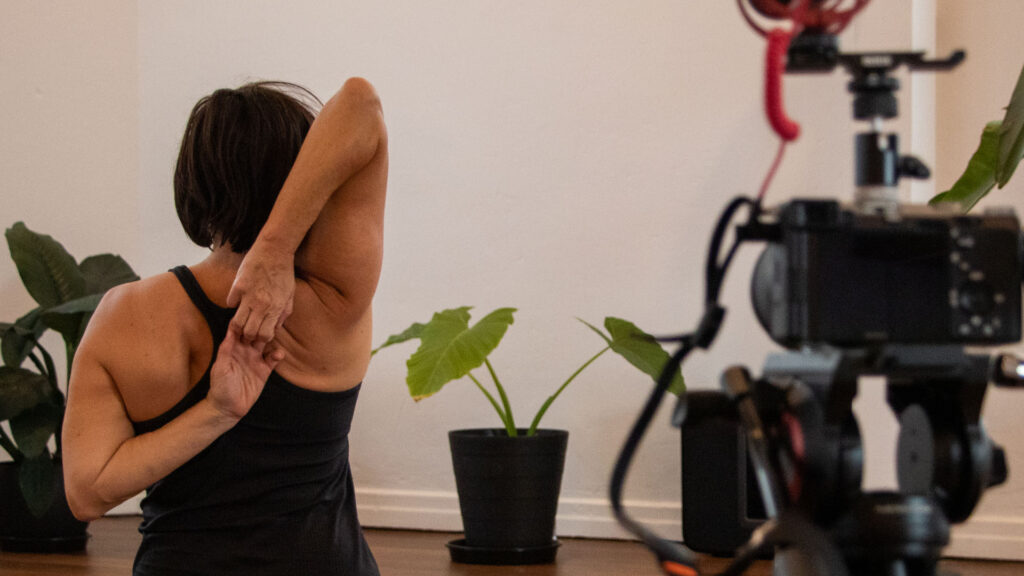 Explore our subscription program
We hear you! Hybrid working has teams more disconnected than ever before, the current climate has tensions mounting and it can be hard to find time for  wellbeing.
We have curated a subscription course that is tailored for workplaces everywhere. We have covered sessions and information for our 5 pillars of wellbeing and to engage everybody in the organisation.
Listen to audio meditatons, take stretches at your desk, explore nutrition advice, practice mindfulness or learn more about monthly topics or roll out a yoga mat for vinyasa, alignment yoga and yin yoga and guided relaxations.
Access the library and online community with chats, challenges and livestreams of workplace wellbeing, yoga, meditation and mindfulness sessions. 

Our carefully curated courses will: